general information about white water rafting, hiking, Carpathians
Lviv Center of extreme white water rafting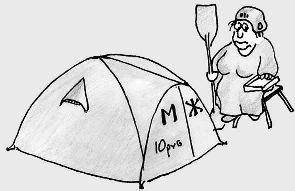 Location of basic rafting Camp: Lviv region., Skole, st. Stryiska, 15


Tel.: 097 055 20 06, 063 688 06 92


General information about rafting, boat-rides, the Carpathians

The rafting centre has opened in Skole http://splav.lviv.ua/, which provides tourists with any help in organizing boat-rides and extreme rafting down the Opir and the Stryi rivers. We also organize groups from Lviv, Truskavec, Morshyn, Skhidnytcia and Slavsk. We work for you all the season: from April until September!

Rafting is a wonderful kind of activity holiday, which gives you an opportunity to experience the whole range of emotions in a very short time. Emotions, which gradually pass from tranquillity on calm water to a huge rush of adrenaline, caused by uncompromising struggle with elements.
Boat-rides down the river will give you the views of the most picturesque nooks of the wilderness, for the river mainly flows through the places where people are rare visitors. Rafting is great for health, it makes you physically fit, casts away sad thoughts and bad memories, and your volitional qualities will reach the highest level.