Instructors' School of boating and rafting
The school of water tourism and rafting instructors
We offer you to undergo training in our Rafting Centre School for instructors on the Dniester, the Stryi and the Opir rivers. The experienced instructors who have best practices in water trips conduct the instruction.
The curriculum of the Rafting Centre School on the Dniester includes: operating catamarans, rafts, kayaks; you will be given knowledge on techniques and tactics of overcoming obstacles, safeguarding and salvage operations on water.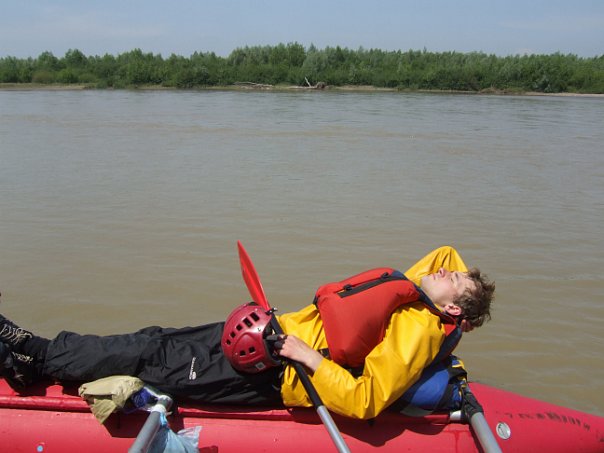 Training on providing first aid on water is also essential as well as description of typical states of emergency along with the ways to solve them.
In our Rafting School on the Stryi and the Opir rivers you will be trained of the essentials of rowing, rowing vessel operating, traverse (crossing the kill without being drifted). Salvage operations: rolling the vessel over and trimming it on an even keel, body-rafting (going down the rapids in life jacket and hamlet), safety rope throwing, taking an "injured person" out of water to the ship. Going down the rapids with tasks to perform (mooring in difficult places, putting the vessel on stones, in catch).
The trainings are conducted in the river Dniester area (Rozvadiv-Zhydachiv), the river Stryi (Urych-Rozghirche) and the Opir (Skole-Synevydne). As a test, a candidate will have to perform both group and individual going down the stream of the 3d complexity category with the elements of the 4d on the Opir from Slavsk to Synevydno during high water.
The experience that you gain will allow you to control the vessels yourself, and in what follows – during travelling down difficult rivers. We will be inviting the instructors to take part in the commercial rafting on competitive terms.
We encourage the best instructors to take part in "water tourism" and "rafting" contests.
The curriculum for groups is worked out against participant's basic grounding.