Partnership, cooperation, agent
Partnership, cooperation, agent
Dear friend, if you are a member of the tourism market or just planning to be, we are ready to offer you mutually beneficial conditions to cooperate with us.
For the tour operators and agencies, which form (or can) groups of seven people, we are ready to allow SPECIAL TERMS in incorporating and paying for our services.
We also form combined groups for rafting, river boat-rides, hiking and excursions to the caves.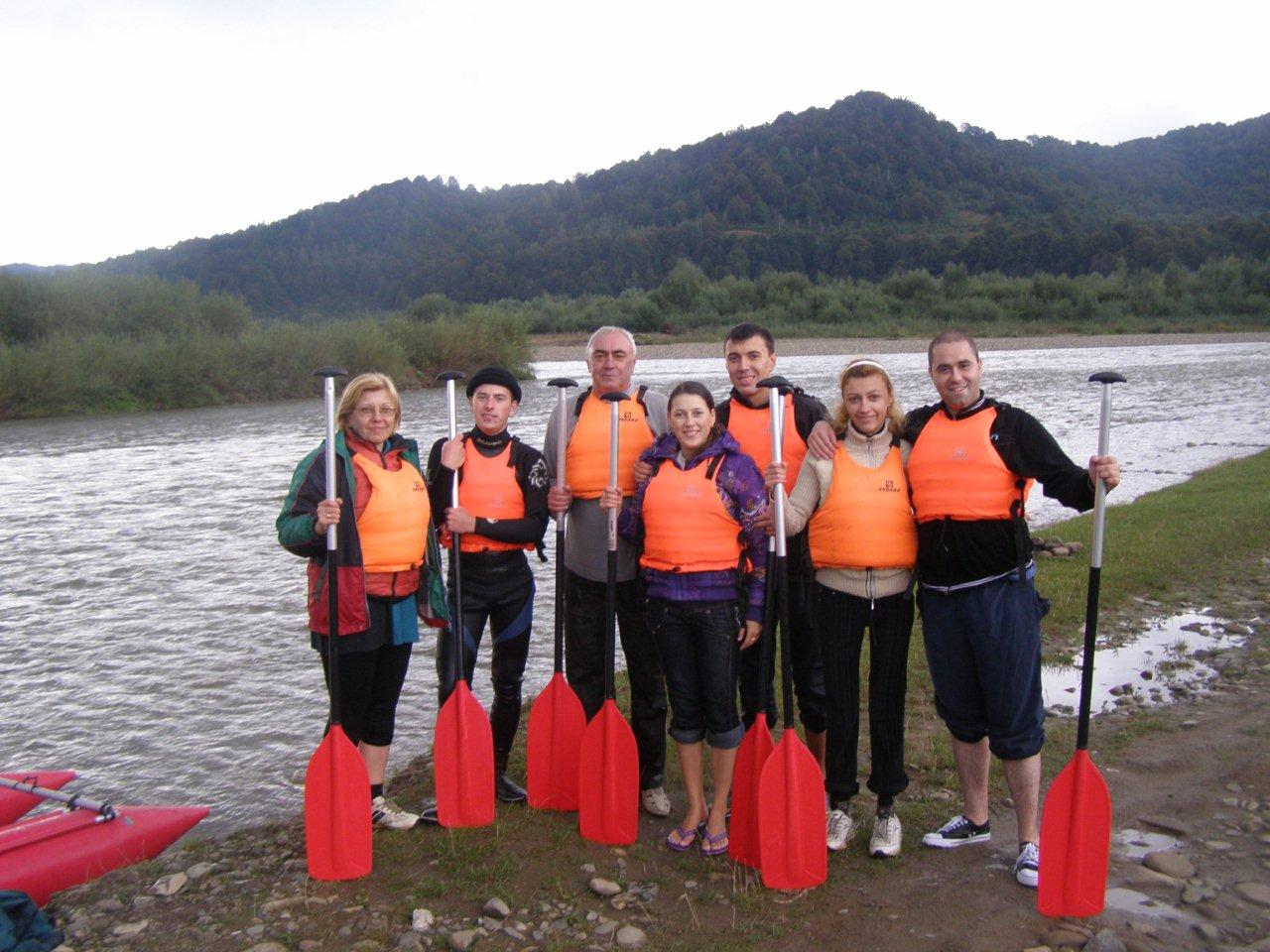 The main idea is the following. Within 100km from Lviv, there is no such breathtaking extreme rafting, but there is an offer of three-hour "mattress" boat-rides down the stream. The cost of it is 300Uan per tourist (transfer is included, meal is optional). We offer you to organize transfer and catering. We will charge tourist 100-150Uan for rafting (depends on the rout). The rest of funds are for tour-operator or agent to organize transportation and meals for the group.
We offer the same discount plan for all rifting tours, but they all must be negotiated. We are open for both cooperation and friendship
To be able to offer such discounts we have taken some steps in order to optimize the way we provide tourists with service. We make the rafting schedule for a season, a month, a week, a day...
Do not let us down, Friend!